We're used to thinking of the summer as the time of great bounty in local foods but winter has been bountiful too. I picked a bag of mushrooms from Flying Mouse Farms two weeks ago. These Shiitake mushrooms…or what my husband Jeremy calls Chautauqua mushrooms…have milk white centers. So meaty and fresh that Jeremy snacks on them raw right out of the refrigerator. I've learned to not leave them alone on the kitchen counter.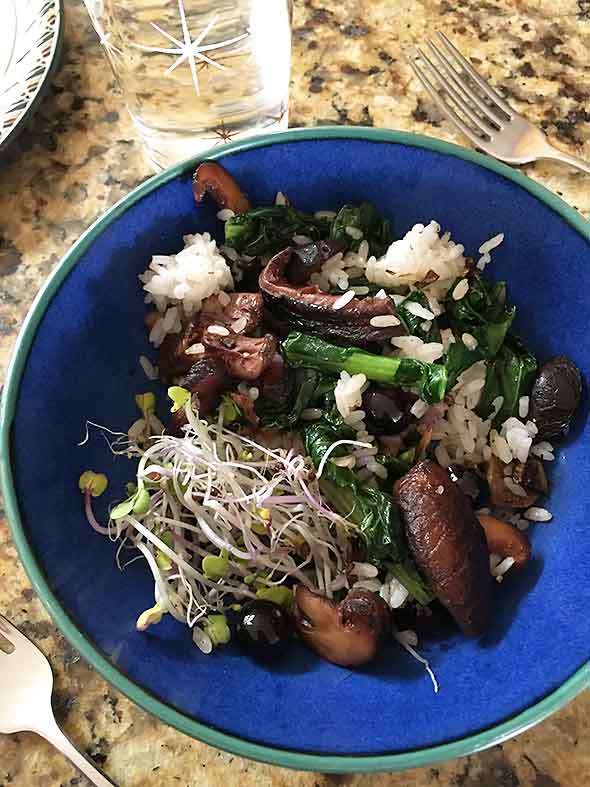 As wonderful as they are raw, I sauté my mushrooms. I cook them in olive oil infused with anchovy. My father Tom might not recognize the recipe but the method is in homage to him. When I was little, I would watch him slice several white button mushrooms and then stir fry them up in a heavy cast iron skillet. He'd season the shrooms with salt and sauté them in butter and worcestershire sauce. The aroma of that dish was probably the single biggest draw that drew me into cooking. The mushroom dish bloomed with the same deep savory bouquet of a country cut of meat but the vegetable could be rough cut by a child with a even a dull knife. It was my gateway to a flavorful destination.
By the time I reached high school, I was already in charge of preparing london broil for the family. I favored a favorite recipe cards that arrived in my Betty Crocker collection. We turned to Betty Crocker again when we took delivery on cuts butchered from a pig raised on Moon Shadow Farm.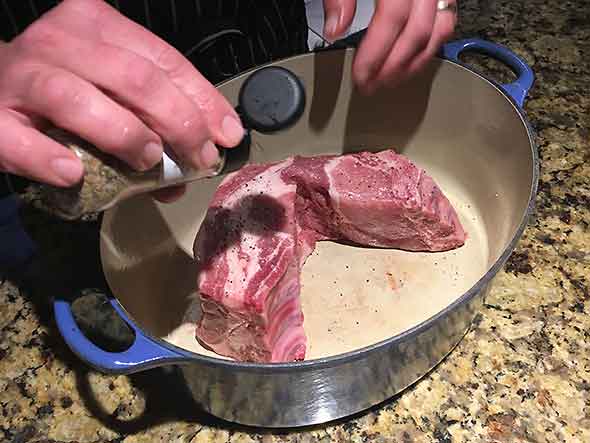 Among the cuts that we recognized…bacon, ham, pork shoulder, steaks, and chops…we had found something called a country pork rib. We looked at each other and shrugged. Perhaps we had eaten one before but we had never…
click here to read more.