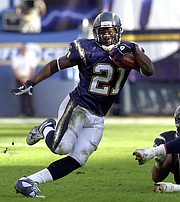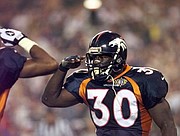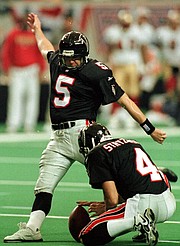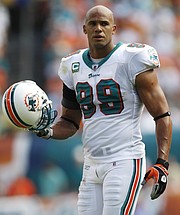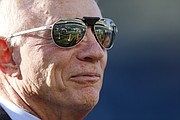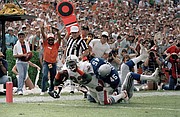 CANTON, Ohio — For several members of the Pro Football Hall of Fame's class of 2017, it was a time to campaign while celebrating.
Terrell Davis wants more attention paid to the running game, and stronger hall consideration for running backs — something similar to this year, when both he and LaDainian Tomlinson were selected.
Morten Andersen , just the second full-time kicker to make the hall, spoke out Friday for the guys who put the foot in football.
Kenny Easley can't believe there are only eight pure safeties enshrined.
So while enthusiastically embracing their entry into the hall, which will happen Saturday night along with Kurt Warner, Jerry Jones and Jason Taylor, Davis and Andersen and Easley represented.
"The running game is not just go to minicamp and then training camp in shorts and T-shirts and think you will be successful," Davis said when the unusual presence of two running backs in the same hall class was mentioned. "You need the pads on, need lots of hitting and repetitions. It's like an orchestra.
"I think now they are realizing in the NFL you've got to find other ways of getting the running game going."
Davis pushed for more Broncos in the hall. From the two Denver teams he helped win NFL titles in 1997 and '98, only John Elway and Shannon Sharpe also are…
click here to read more.