(Family Features) The busy pace of back-to-school schedules can make it feel like nearly every aspect of life has you under a time crunch. Fortunately, when it comes to feeding the family, there are some simple foods you likely already have on hand that can provide easy solutions for snacks and mealtime alike.
A go-to fruit like California grapes is a fresh staple you can depend on because they are always ripe and ready to eat when you buy them. While grapes are indeed ideal for snacking because they hold, store and travel well, this healthy and delicious fruit is also a simple addition to meals throughout the day. Grapes require minimal preparation, so they're equally easy as a side dish or as a fun way to deliver the fresh produce factor in a wide range of family-friendly recipes, such as these Grape and Ricotta Pita Pizzas.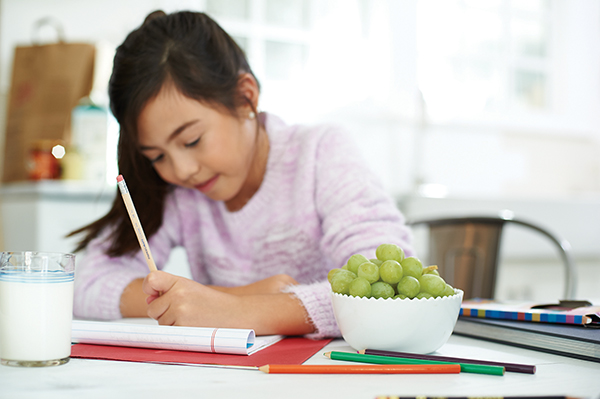 Tips like these show how you can easily incorporate grapes into every meal:
Breakfast: A cup of creamy yogurt and crunchy granola takes on a sweet note when topped with a handful of grapes. Slice or quarter grapes then mix well for a medley of textures and flavors in every bite.
Morning snack: Pair grapes with cheese and crackers for a sweet and savory snack to keep your energy strong and your hunger in check until lunchtime.
Lunch: A handful of grapes can balance out a sandwich and add some sweet indulgence to the midday meal.
After school: Grapes offer hydration and quick energy so they're the perfect way to fuel up for after school sports or to lend some extra brain power for study time.
Dinnertime rush:…
click here to read more.