Plan your way to success this school year
(Family Features) Each new school year can feel like getting caught in a whirlwind of activity. Before things spiral out of control, take some time to get back to basics and organize your way to success.
Whether you're taking advantage of back-to-school season to get yourself on track or you're helping a student gear up for a new year, these ideas can make getting organized easier than ever.
Planners
Technology, take a seat. An "old-school" solution to keeping tabs on daily tasks is making a comeback. Physical study guides and planners are on the rise, according to data from consumer research firm NPD Group. Last year, sales of appointment books and planners grew 10 percent, while other types of calendars posted an 8 percent rise.
At least in part fueling the growth are on-trend planner alternatives called bullet journals (bujos). Websites like Pinterest feature thousands of ideas for customizing traditional book-style journals into ultra-personal planners that keep every detail of life organized.
The trick to using planners effectively is creating a system that makes it all fun. Setting up days of the week in various colors, or different tasks by color, help the user quickly identify what needs to be done at a glance. Colored pencils and no-bleed highlighters can also improve the usability and aesthetics of planners and study guides.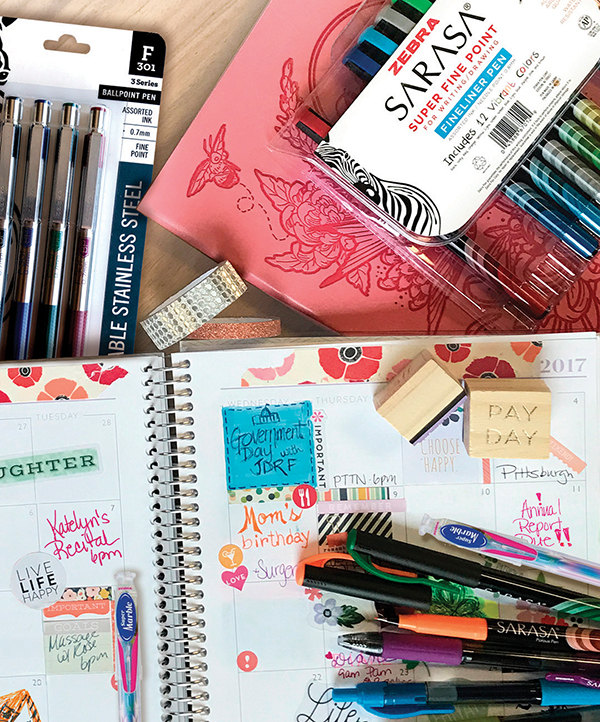 Pens
Staying organized and achieving success means having the right tools to get the job done, and having ideal writing implements is a must. Never worry…
click here to read more.