(Family Features) Ease your way into a busy new school year with easy dishes you can prepare and serve in minutes. Time-saving and delicious dinners allow you to enjoy valuable family meals without sacrificing precious time in the kitchen.
One smart way to pull together flavorful meals when you're pinched for time is to keep versatile ingredients on hand that you can use in a variety of ways. For example, pre-sliced pepperoni is perfect for quick snacks, but it's also great for do-it-yourself pizzas, casseroles and even a fresh take on grilled cheese sandwiches. An option like Armour Turkey Pepperoni can brighten up any appetizer or dish with 70 percent less fat and 25 percent less sodium than the Original variety.
Another "A-plus" idea: keep frozen meatballs handy, but think beyond traditional spaghetti. Not only do fully cooked meatballs save plenty of time, they make for a fun way to add protein and bring great flavor to kid favorites like macaroni and cheese.
Find more easy recipes for family meals this fall at ArmourMeats.com.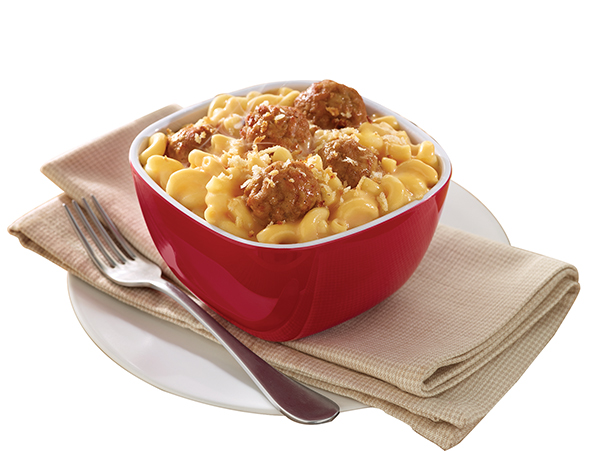 Cheesy Mac and Meatballs
Prep time: 5 minutes
Total time: 15 minutes
Servings: 5
12        ounces elbow macaroni, uncooked
1          package (14 ounces) Armour Original Meatballs, thawed
12        ounces shredded cheddar cheese
1          cup milk
shredded cheddar cheese for topping (optional)
Cook pasta according to package directions. Cut meatballs in half.
In large saucepan over medium heat, combine shredded cheddar cheese and milk, stirring until smooth. Stir in…
click here to read more.